September 15 - 19, 2014 | Izmir, Turkey
The international conference will focus on various topics related to Thin Films and novel phenomena in Thin Film science and applications. The conference is intended to provide an opportunity to get together, to exchange information and ideas, to promote stimulus discussions and collaborations among participants and furthermore to foster young scientists.
SPS NATO Project Director (SPS 984536), Dr. Prof. Rasit Ahiska participated in Conference sessions with two reports:
Dmytro Freik, Rasit Ahiska Igor Yurchyshyn Lyubov Mezhylovska. Quantum-Size Oscillations of Thermoelectric Characteristics in IV-VI Semiconductor Nanostructures (# PA067).
Lyubomyr Nykyruy, Rasit Ahiska, Ivan Chavjak and Nataliia Freik. The Influence of the Surface on the Thermoelectric Properties of SnTe:Bi Thin Films (# PB079).
Photo report
: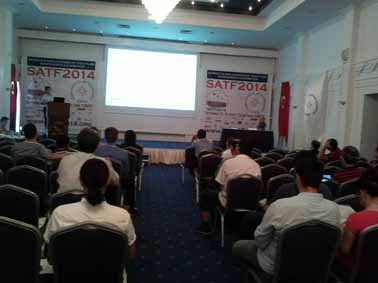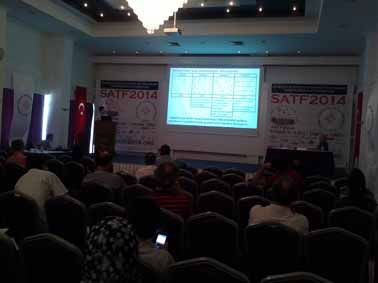 Conference Sessions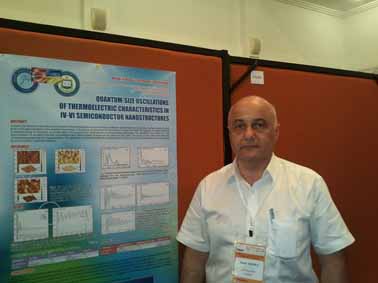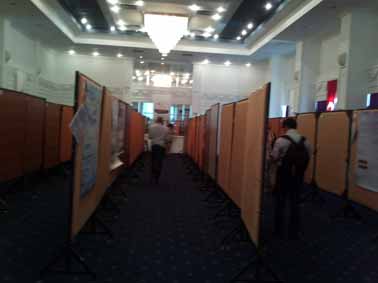 Dr. Prof. Rasit Ahiska (NPD, Gazi University)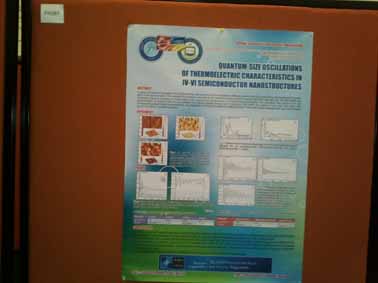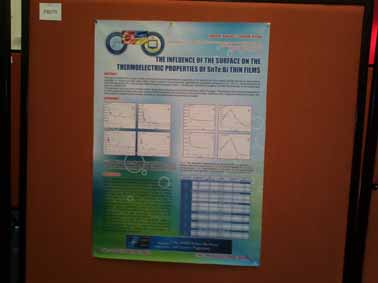 Our posters in the Conference Hall
---